In the latest episode of our Cult Classics video series, YachtWorld delves into the history of Lindell Yachts, a company that has been constructing extremely rugged and seaworthy fishing boats for the most die-hard anglers in the world for many years. The brand's dedication to producing sturdy, safe and hardworking boats has earned them a loyal following of tough and adventurous owners throughout both the commercial and sport fishing world.
Above: Watch the full length Cult Classics Episode 3: Lindell Yachts, featuring a full history of the iconic fishing boat builder. Subscribe to YachtWorld's YouTube channel for more.
Jim Lindell's Early Years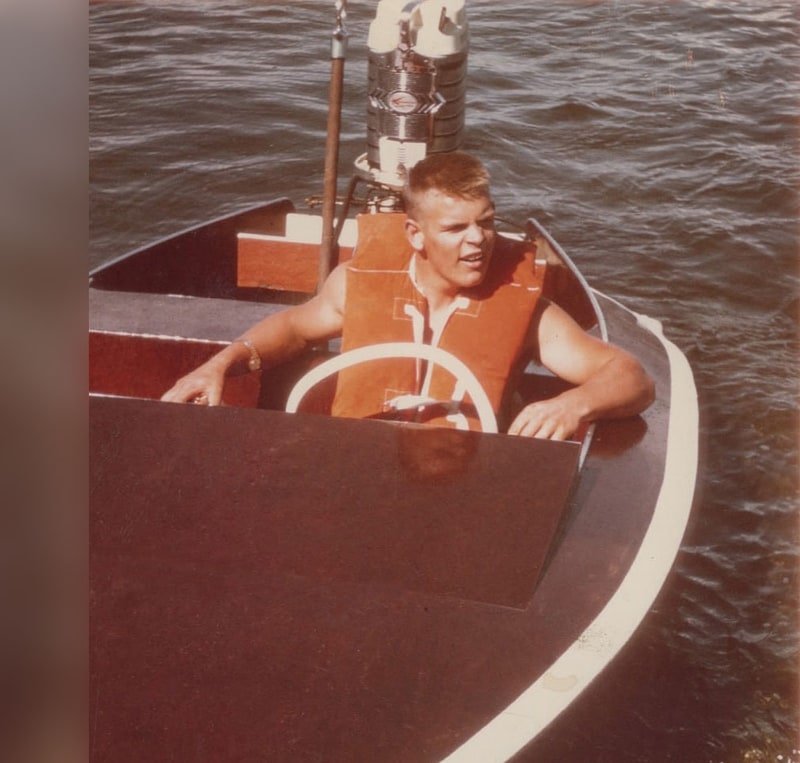 Above: Jim Lindell, the founder of Lindell Yachts, as a young boy onboard a boat in Washington state. Photo via Lindell Yachts.
The company's co-founder, Jim Lindell first discovered his passion for building boats at a young age. Growing up on the waters surrounding Camano Island, Washington, Jim built his first boat by the age of 18, using his innate abilities and the knowledge he'd acquired from the local boating industry.
Eventually Jim went to work for the Glassply Boat Company, where he developed his skills in fiberglass manufacturing, propelling him into the lifelong pursuit of becoming a master composite boat builder. In the 1980s Lindell took up work as a commercial gillnet fisherman in Alaska, where he observed boats that were often inadequately built and incapable of withstanding the harsh waters and conditions.
Fiberglass Gillnetters
In response, Lindell constructed his own custom 42-foot fiberglass gillnetter, named "Gold Rush". The vessel was a masterpiece of composite construction, and its speed and ability to navigate rough seas surpassed that of any other boat around, outperforming all of the competition. Word was soon out, and fishermen began to flock to Jim for his design expertise.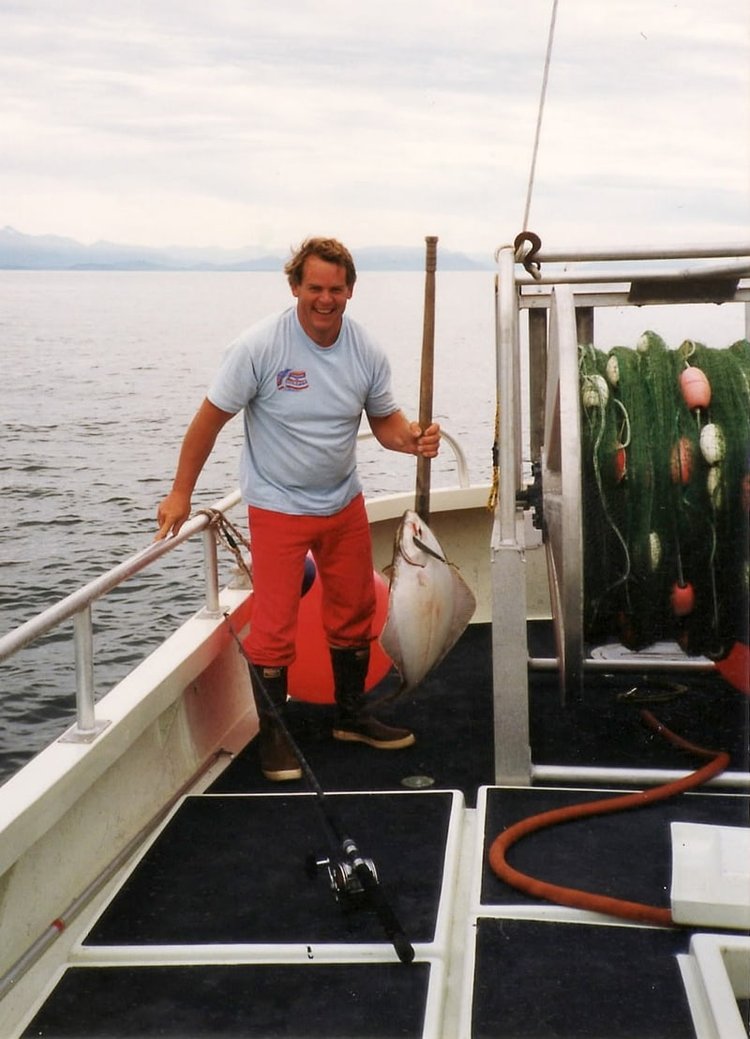 Above: Lindell Yachts founder Jim Lindell working aboard a commercial gillnetter fishing boat. Photo via Lindell Yachts.
Within a few years, Lindell gained a reputation as a master boat builder in the commercial fishing community, and his highly sought-after boats now had a long waiting list. Jim's meticulous work was always of the highest standard and perhaps even over-engineered for their intended purpose. As a result, his boats gained a reputation as the "Rolls-Royces of the Southeast fisheries". Due to the high demand for his boats, Jim went on to construct more than 50 customized gillnetters, all of which are still in use today and have appreciated in value since their original purchase.
Skagit Orca And Oceansport Roamers
Jim's focus then shifted from commercial fishing to year-round boat manufacturing, as he transitioned into the construction of both commercial and recreational boats. Remaining at the forefront of fiberglass technology and manufacturing processes, Jim constructed the Skagit Orca before designing and building the first 36-foot Lindell Sport Fisher.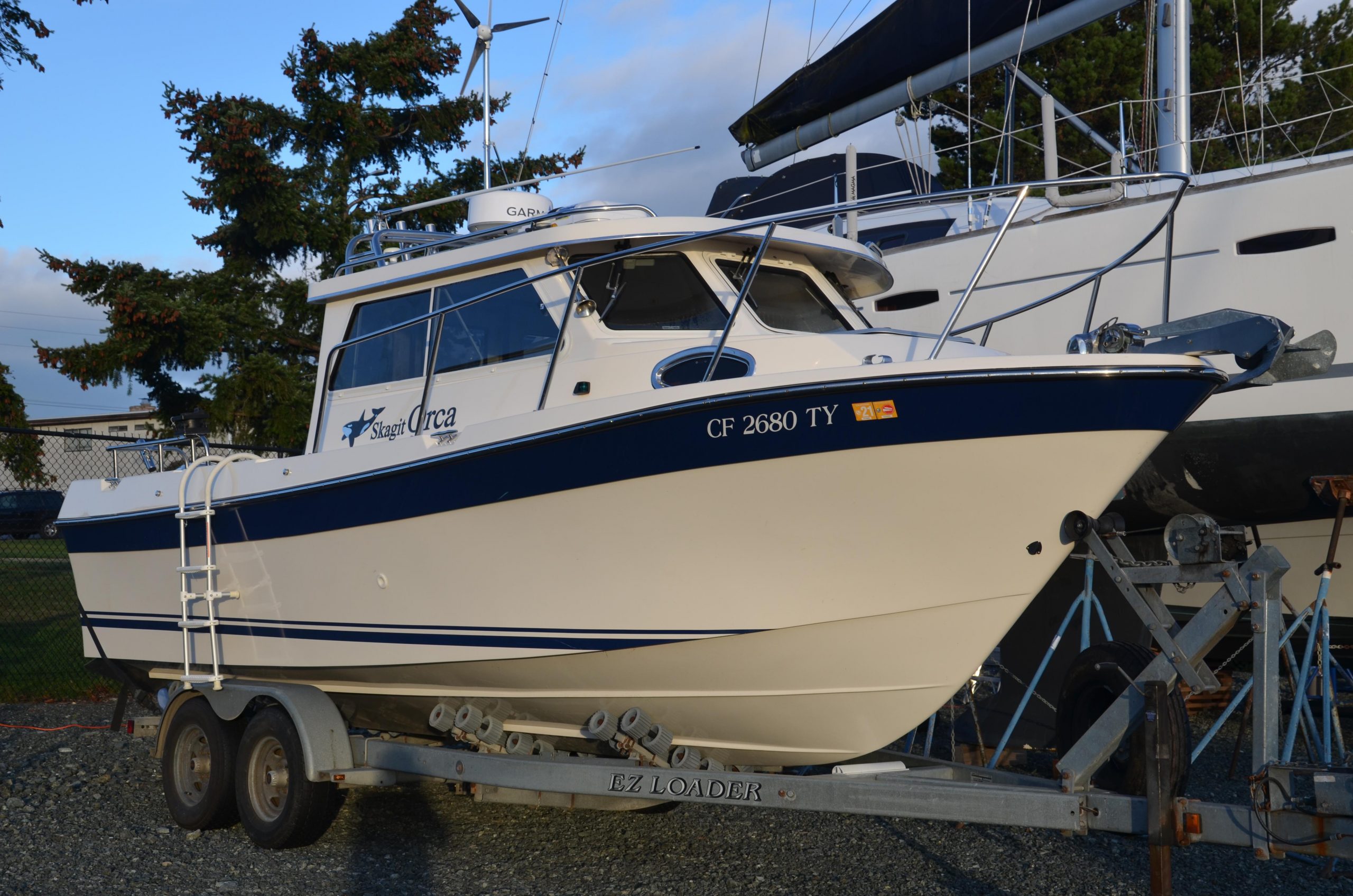 Above: A 2007 Skagit Orca 24 SC boat for sale from Seattle Yachts in Anacortes WA on Boat Trader. Photo via Boat Trader.
In 2000, Jim teamed up with Ron Meng of Island Marine Center to create the Oceansport Roamer 30, incorporating advanced vacuum infusion fiberglass technology. With his rare skill set, Jim extended the back deck to produce the widely recognized Oceansport Roamer 33, making the vessel a perfect blend of functionality and aesthetics, meticulously engineered and constructed to the highest standards.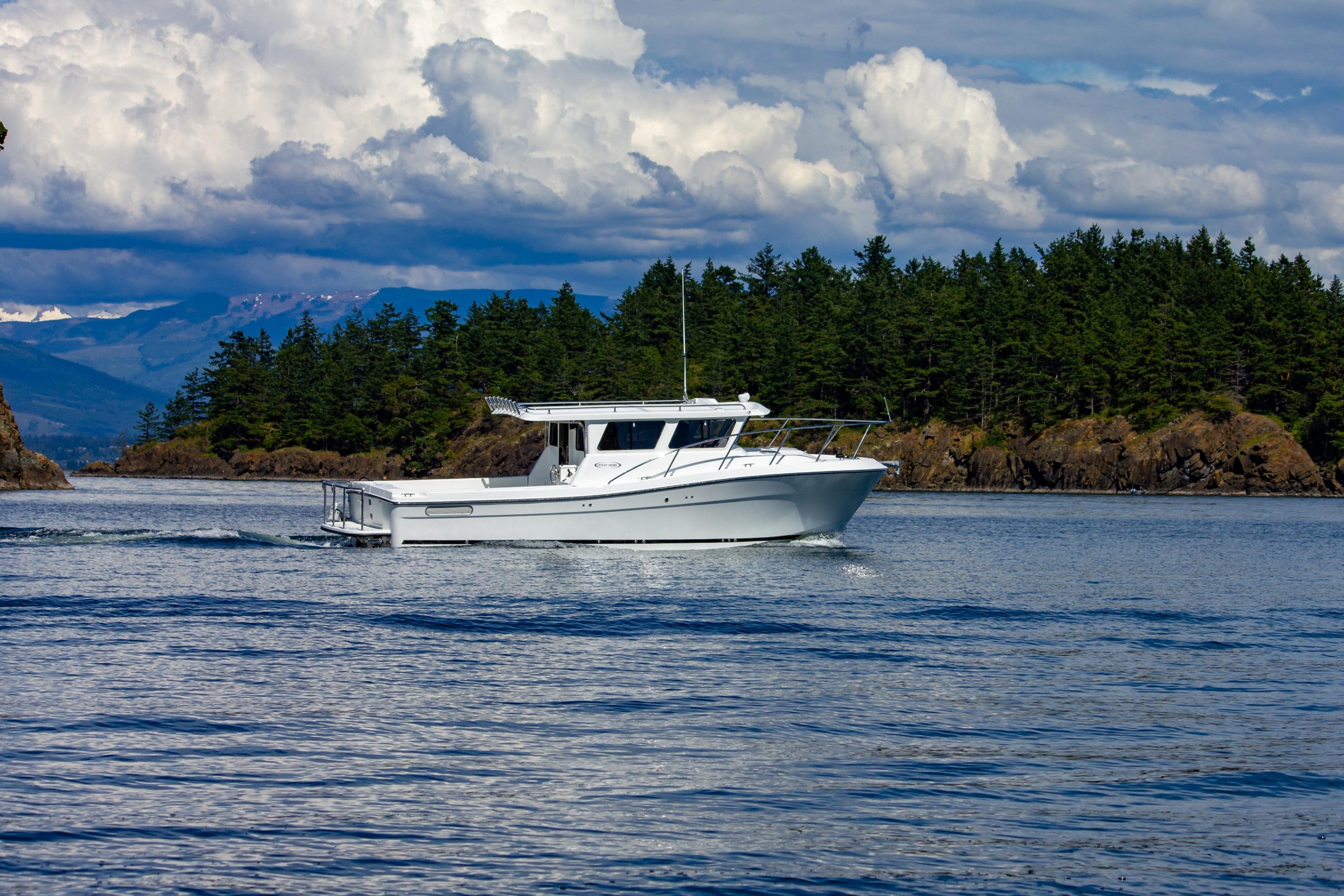 Above: An Ocean Sport Roamer 33 for sale on YachtWorld by Seattle Yachts. Photo via YachtWorld and Seattle Yachts.
Lindell Yachts Company History
In 2016, Jim partnered with businessman Brian Kott to launch Lindell Yachts, and create a new line of sport utility yachts for both recreational and prosumer use. As with all of Jim's boats, the boats could be customized to suit the specific needs and preferences of each boater, allowing them to create their dream vessel. Much of the company's customers are hardcore hunters and fishermen who target big fish species in unforgiving environments.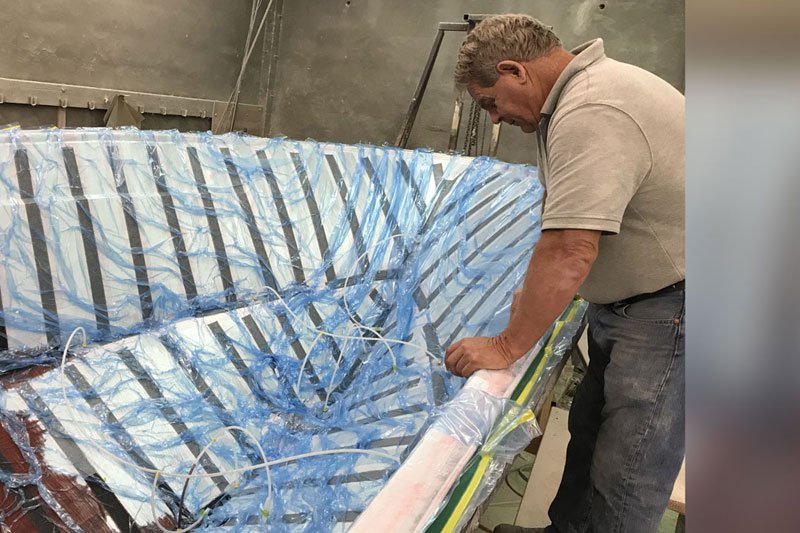 Above: Jim Lindell inspects the hull of a fiberglass fishing boat during the vacuum infusion process. Photo via Lindell Yachts.
Initial Models
The Lindell 38 outboard along with the Lindell 42 and 46 with Volvo IPS drives were engineered to offer top-notch ocean exploration and fishing experiences while maintaining a luxurious sport utility vessel's finish and build quality.
Current Model Line Up
Above: A Lindell 41 sport fishing yacht with twin Mercury Verado 600HP V12 outboard engines. Photo by Lindell Yachts.
The company now offers 4 different models in their expanding line up, including a 38, 41, 42 and 48. The company's new Lindell 41 is now being offered with twin Mercury Verado V12 600HP engines, giving the boat an impressive range and fast cruising speed along with increased efficiency that makes it among the top in its class. Plans for a larger Lindell 54 are already underway, and the company continues to grow quickly.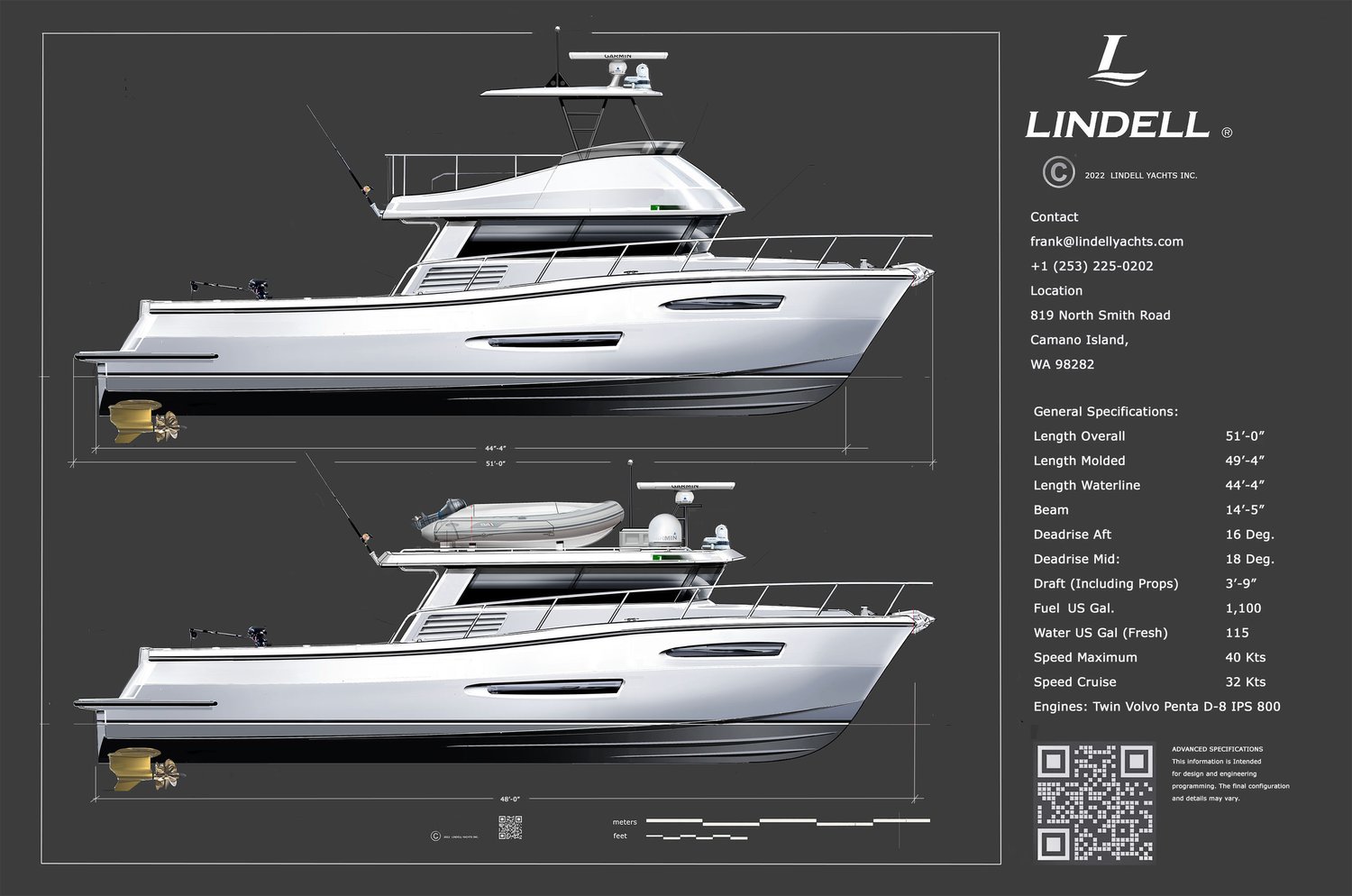 Above: Plans for the Lindell Yachts 48. Image by Lindell Yachts.
A Zeal For Building Rugged Fishing Boats
Jim Lindell's zeal for boat building combined with his desire to match both form and function have been the driving force behind the company's success and developing such a loyal following of owners and fans. The builder's yachts are designed and constructed for the most extreme ocean adventures and offshore fishing excursions, while still providing the fit and finish of a luxury sport fishing yacht.
As one loyal owner once put it, when a passenger remarked on the notably smooth and stable ride, "What do you expect? It's a Lindell."
View Lindell Yachts for sale on YachtWorld now
Related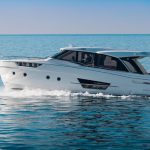 Motor Yachts: A Definitive Guide
Can you you tell the difference between a lobster boat from a sports coupe? Read on to become acquainted...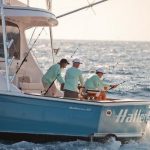 Fishing Boats Guide: Tackling The Basics
A guide to help you choose a fishing boat that's right for your style of angling and waters.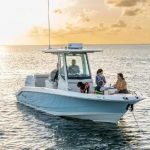 The Best Fish-and-Ski Boats: 5 Top Picks For 2023
With ski-and-fish boats you can have your cake and eat it. Satisfy multiple family needs at once.